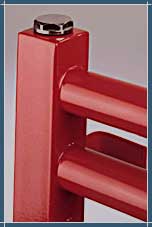 Tube bodies are bodies of new generation designed for connection to central heating circuit. They are suitable for bathrooms, halls, toilets, kitchens etc. They can be used for drying of towels and other textile.
For out of season heating, we also offer bodies with electric heating elements with electrical output of 300-1000.
The heating tube bodies are produced using a modern technology which guarantees perfect and good-looking welds. The quality surface treatment and great design make the bodies perfectly comparable with other products in its category.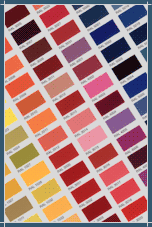 Our heating bodies are produced in twelve sizes but it is possible to change the parameters. Technical parameters can be found in the following tables. The surface treatment is normally finished with powder paint RAL 9003 WHITE but according to your wish we can use any selected colour shade (there are 190 in the RAL colour palette). Chrome design is also possible.
Radiator accessories:
detachable hanger for textile drying
heating bars with/without thermostat
T-pieces (for combined connection)